Free Shipping*

Free Returns

Authentic
Mig Vapor

Mig Vapor Khan Dry Herb Vaporizer
Dry Herb
Features
Aerospace Aluminum body
Under the hood: 2200 mah internal battery' A + Quality Cell
1/2 gram chamber, biggest in the industry
Optional Accessories
---
The Mig Vapor Khan for dry herb - The vaporizer that will bake you your dry herbs every time. Up to 464 degrees of hot air vaporizing herbs with Isolated air path that keeping the cool air flowing in.
What do we love about the Khan? Simple easy to use with minimal learning curve. Clouds of vapor at your request.
Lots of devices require time to figure out the best way to pack the material, figure out best temperatures, and draw speed. This device makes it easy for beginners to use and vapes clouds on your first try! 
Boasts one of the largest chambers in the industry at .5 grams (Huge). But you do not need to fill it all the way. In fact, we hardly ever do. This works very well with partially packed material.
Choose from Red and Gold or Black and Silver color variants, Khan Dry Herb Vaporizer is everything you think it should be, and much more. Khan is a state of the art metal Sculpture, integrating, power, function, art, and arguably the power house of herbal vaporizers.

For a limited time comes with a FREE PYREX Glass Bubbler. The Bubbler has a stainless metal threaded bottom balanced and attached to pure glass, that screws into the device with the precision of a swiss watch. Making your sessions cool to the mouth and lungs.

How to Use:
Click the power button 5 times to power it on or turn it off. The red LED will flash 3 times when powering on or turning off.

The vaporizer will heat automatically when it is powered on. The blinking red LED light around the power button indicates that the device is heating up.
The red light will turn to green light and vibrates when your desired temperature is achieved - the device is now ready for vaping.
The digital LED display will show battery status, set temperature, real time temperature and current heating time.
Each heating cycle will last 5 minutes, after 5 minutes the device will automatically turn off. For less time simply click the power button 5 times and the vaporizer shuts off.
Khan Owners Manual: Download
Khan Bubbler Instruction: Download
Features:
5 Year Limited warranty, factory limited warranty for factory defect - excluding battery abuse.
LED SCREEN

Temperature settings from 302-464 Degrees Fahrenheit in single degree increments
Shows battery life and auto shut down timer

Haptic Feedback - Vibrates when at desired temp
Thick pyrex glass mouthpiece, no plastics.
Hybrid heating - Convection and conduction with Ceramic chamber 
The snake on the red Khan, is gold plated nickel. The snake on the black Khan is silver plated Built tough., this is a work horse. ( Snake was designed and molded under expressed permission, for Mig Vapor by L. Gardini )
Pyrex Bubbler built in Specifics Labs

What's in the box:
1x Khan Vaporizer
1x Glass Mouthpiece
1x Glass Bubbler (Water Filter)
1x Cleaning Brush
1x Tweezer
1x Micro USB Cable
1x Alcohol Tissue
1x User Manual
The screen I received with my purchase has me flummoxed. Where does it go?

The screen goes at the bottom of the ceramic chamber where the mouthpiece/bubbler is installed. Keep in mind they do not fit in tightly and will normally fall out by turning the Khan upside down.

Where is this manufactured

The Khan is manufactured / assembled in China

How to adjust temp?

To adjust temperature on the Mig Vapor Khan, hold the button for a few seconds while the device is "ON". The temperature will adjust by 10 degrees and loop through temperatures until you release the button. If you press and release the button while in temperature select mode you can fine tune the temperature. Once finished, release the button and the device will adjust to the new temperature.

Do you gave the Khan mouthpiece replacement available...also the Bubbler for the Khan?

Yes, we have the Khan Mouthpieces available and in stock now. The bubbler is a bit back ordered but should arrive by next week.

It says this contains nicotine. I don't want any nicotine. Do you have to use nicotine to use this? Please let me know ASAP

Hello! The Mig Vapor Khan Vaporizer does not contain nicotine.

where is the charger for this khan dry herb vaporizer

The charger comes with this kit. You may also use any micro USB charger to charge the Khan.
Customer Reviews
03/09/2021
I recommend this product
Excellent hand held vaporizer for a newbie
This was my first vape and its done everything I could hope for and more. It was easy to learn to use and I mastered using it in only a few smoking sessions. I love my Mig Khan!
Walter H.

United States
03/04/2021
I recommend this product
Dyaaamn
I like it a lot actually. Finally dialed in a good temp (383) but did notice it doesnt really set to 420 wich is a bummer. Would be cool to show off to friends with temp at 420 but hey as a product its pretty dope and love the color a ton.
Chandler P.

United States
02/27/2021
I recommend this product
Lost Package Great Customer Service
My package was lost but they were eager to replace it. Very high quality vaporizer with a good taste.
Jordyn W.

United States
02/06/2021
I recommend this product
Awesome vaporizer
Im new to this world so I was overwhelmed at first but after lots of research I ended up getting the Khan. I'm amazed at how great the flavor is when using it. I believe it's necessary to give the oven a brushing each bowl and use alcohol and cotton swab every 2-3 bowls. Don't forget to somehow get the stainless steal screen to clean as well. I use a needle if it doesn't come loose with a few hard taps on my palm. I find it absolutely necessary to dip the mouthpiece (take apart the two pieces) in alcohol. It's tricky because even with alcohol I need to run the pieces under hot water to get all that resin out from inside the stainless steel filter of the mouthpiece. None of this is a flaw of the device but rather the nature of the vaporization process. It does get pretty warm after a few minutes but I keep some reusable ice packs handy to keep it cool. I love the large bowl as I have a high tolerance and want a good season each time. Even though I'm new to vaping dry herb I went with the review's and apparent quality and it has proven to be worth every penny. It is very sturdy and has some weight to it. The bubbler mouthpiece is tricky to get used to but effective. A great little accessory. I prefer to just use a silicone mouthpiece and apply it to a nice full size glass bubbler. It makes for an incredible experience. If you read this far, you're probably really considering it. Just do it!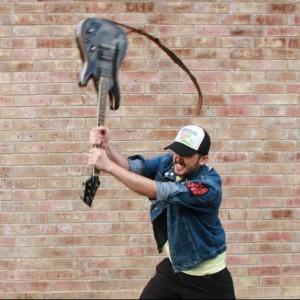 PO
Pablo O.

United States
01/28/2021
I recommend this product
I never thought I would love vaping so much
Was never really a vape person, but due to health related problems I had to change my primary way of smoking, which let me to try this vape. The Khan vape is simple, powerful, and affordable. As a person who usually uses a bong, this vape is honestly working really well for me. The bubbler attachment adds another level of greatness. 11/10 would recommend.
Anonymous

United States
01/21/2021
I recommend this product
Quality Product
This vape is so wonderful to use. The bubbler is a must if you want an ultra-smooth draw. However the default mouthpiece delivers a slightly more potent experience.
Anonymous

United States
12/23/2020
Bob

United States
12/20/2020
I recommend this product
Excellent product - easy to enjoy
This vaping product arrived quickly and efficiently and was easy to put together and for us to enjoy!
Kathryn L.

United States
12/20/2020
I recommend this product
Tried to post review
Wrote a long post but it wasn't posted.
Richard C.

United States
Price Match*:
Want to buy Mig Vapor Khan Dry Herb Vaporizer for sale online at the cheapest price?
Visit Slick Vapes to find the best discount and deals. We can match the sale price of any authorized dealer so you can purchase with confidence. All price matches will be subject to verification and approval. (Exceptions) Please Note: due to contracts and agreements with certain brands and merchants we may not be able to offer this.
---
Share this Product