1
Free Shipping*

Free Returns

Authentic
Linx Vapor
Linx Gaia Vaporizer
Dry Herb
Use Coupon Code SLICKDAILY (10% Off!)
(Sale Ends Soon!)
---
Features:
For Loose Leaf (Mostly convection style heating)
1 Year warranty
Portable Vaporizer
Quartz Chamber
Metal Casing
OLED Screen
What's Inside the Box:
1 Linx Gaia, with all quartz heating chamber
1 Linx Gaia Mouthpiece Cap 
1 Steel Tool
1 Cleaning brush
1 Linx 2-in-1 Lightning and Micro USB Charger (Use micro USB connector to charge Gaia)
What about Extra Screens ? Are the Heavy Duty ,and be cleaned ?

Hello. Yes, the replacement screens can be submerged in isopropyl alcohol for cleaning and reuse.
Customer Reviews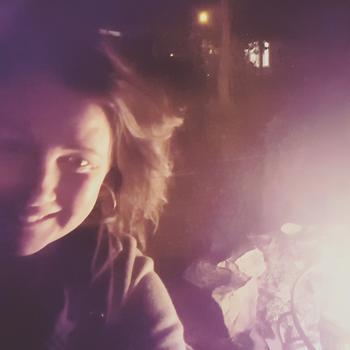 05/03/2019
Smoking kills.... convection vape heals
Simple,clean amazing flavor,and don't throw out your vaped product material,its perfectly decarbed....and ready to bake...add 1 tbls to any banana loaf..(for pain)2tbls..(for night in or sleep)
12/09/2018
Smooth fllavor hits
Good hits but it only gives you about five and that's it. You can't over pack it or the hits taste bitter. The sessions are about a minute too short. But overall, if you use this right, it delivers huge delicious hits.
09/17/2018
Great Little Vape
Bought this off of a friends recommendation and boy am I happy I bought it. Item came in about 3 days which was great, and loading it up with about a quarter of a gram of herb worked like a charm. I highly recommend this great vape!
08/28/2018
Everything and every review I read about the Linx GAIA is true.
Just received the GAIA and all I can say is that this is the Mercedes Benz of vaporizers. I could not be more satisfied or impressed with this product. I rate it as in a league of it's own.
07/31/2018
Fresh and clean
This vape creates a clean and flavorful experience. Dialed up high it's not harsh like other vapes. Highly recommended
06/24/2018
Linx GAIA, best dry herb vaporizer
best dry herb vape on the market! clean air pathway, sturdy, flAvor
03/27/2018
Love it
Replaced an Atmos Jump and I couldn't be happier. Great Vape
11/25/2017
Great for the grown business stoner!
The linx gaia changed the way I consumed my dry herbs. By being able to control my temperature I am able to get light sessions through out the day and still be a parent and control my business. Then comes night time where you can turn to temperature up and enjoy the full effects. Great way to save money on your herbs as well. I share it with my wife everyday but we both enjoy it so much that we are probably going to get another one so we don't have to share. Well worth it!
11/21/2017
Took a few pulls
DO IT! the gaia in GOLDDD! its nice fits in pocket small but takes a hit or two to get the thing going. looks like a mod so its easy to hide. 5 stars for discretness! ill stop screaming now
Price Match*:
Want to buy Linx Gaia Vaporizer for sale online at the cheapest price?
Visit Slick Vapes to find the best discount and deals. We can match the sale price of any authorized dealer so you can purchase with confidence. All price matches will be subject to verification and approval. (Exceptions) Please Note: due to contracts and agreements with certain brands and merchants we may not be able to offer this.
---
Share this Product