Free Shipping*

Free Returns

Authentic
Pax Labs
Pax 3/2 Protective Silicone Case by VAPRCASE
---
A unique silicon and durable case to protect your Pax 2 Vaporizer or Pax 3 from scratches and dirt.
Features:
New Version - Works with Charger
Durable Silicone Case
Perfect Fit
Allows Access to Mouthpiece, Oven Lid, Indication Lights, and Dock Charging
Can you charge your Pax 2 while it's on?

It made it harder to charge but was still able to if fiddled with. - Submitted by Customers

do you take paypal...?

No, unfortunately we do not take paypal
Customer Reviews
04/09/2020
Should've bought sooner
Super convenient, protects your hand from the heat of the pax, and it has the perfect openings for the bowl and mouthpiece and also for the charger.
Anonymous
United States
10/17/2019
Best I've tried
Great customer service; arrived on time!! Love my Pax3 skin!
Anonymous
United States
07/24/2019
Recommended for Sure
I was very happy to gotten the Pax 3 vaporizer for myself. However, I was disappointed in how hot the unit gets in the hands towards the tail end of a session. I started looking at sleeves & covers for it. Although there is a wide range of sleeves & covers available, most only show or work with the raised mouth piece. Almost 90% of those out there do not work with the flat mouth piece, which is preferred by the majority of Pax users. So I ran into this sleeve in my search and it looked like what I needed. Wasn't too expensive so I took a shot. The sleeve feels good in the hands and fit night and snug around the vaporizer. The sleeve did not intrude at either the top or bottom of the Pax unit for loading or drawing. I actually haven't taken it off since putting it on. Easy to clean off as well. After my first usage with the sleeve on, I can tell the temp difference in the hands. Although the unit still gets hot, it is now manageable and definitely helped. Now I can hold onto the my Pax without it getting too hot to handle. And the best part, I can use my preferred "flat" mouth piece. See pics. I would recommend it for sure.
Ruben S.
United States
06/22/2019
So cool
This vape is the best looking, easy to use and most discreet ever! The vapour quality is also so smooth. The only drawback is the battery doesn't last that long compared to my flowermate V5 which lasts for days. Otherwise I would highly recommend!
04/17/2019
Fits great
Fits snug and seems to protect well. Haven't dropped it yet so time will tell how well. Looks and feels great.
03/18/2019
It potrect the pax 3 and you can grab the device better
The silicone case protect the end borders of the pax 3. Good product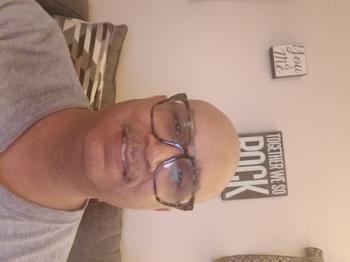 12/08/2018
best looking covers
i love that my pax 3 is no longer slippery on my hands and with this silicone cover over it, it prevents my Pax 3 from slipping off my hands and if it happens to I know my silicone cover want crack nor get dirty if it falls.
09/15/2016
Feels Nice
The case stretches exactly over the entire pax 2 vape. it provides a nice grip when held since the metal finish on the pax is really slippery. overall it's good, just wish that the charger was able to charge with it on more easily. i actually cut out a piece of the rubber so i don't have to remove it.
Price Match*:
Want to buy Pax 3/2 Protective Silicone Case by VAPRCASE for sale online at the cheapest price?
Visit Slick Vapes to find the best discount and deals. We can match the sale price of any authorized dealer so you can purchase with confidence. All price matches will be subject to verification and approval. (Exceptions) Please Note: due to contracts and agreements with certain brands and merchants we may not be able to offer this.
---
Share this Product