---
Want to give your lips a little more action? Well so did I. After searching near and far for the perfect solution I was damn near giving up. That was until I found these.
Best of all, they don't leave any lipstick stains.
Features:
Find more deals on accessories and discount codes for the pax 3 vaporizer <-here.
Just making totally sure. Will this fit the pax era 1? Ty!

Hello. This fits on Pax 3 and Pax 2 only. This will not fit on Pax Era.

Hello, If I buy the raised mouthpiece for the Pax 3 do I still need the oven cover? Thank you.

If you are referring to the magnetic oven lid on the bottom of the Pax device that covers your herbs, then yes. The mouthpiece will replace the top mouthpiece of the device only.

How do I put it on the unit, it's too high?

These should replace your current mouthpiece. If the case may be where your flat mouthpiece is still inside, if so you'll need to remove it first. It should fit nice and snug on the top of the device.
Customer Reviews
03/06/2022
I recommend this product
Best I've tried
I love my Pax and I like the accessories I get from this sight.
Felicia B.

United States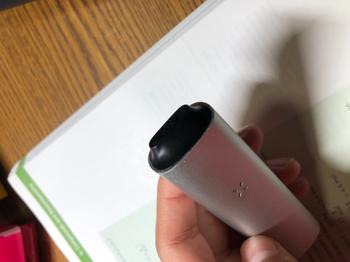 06/14/2018
It did its job
Since I didn't buy the whole $300 kit and only the Pax 3 it came without the raider mouthpiece and the flat one is harder to draw vapor from and your lips also touch the metal which gets hot sometimes. It's a good option comprared to the standard flat mouthpiece. If you can buy the kit because you have the money then do it because it includes the mouthpiece but if you're broke like me then you'll just buy them separately.
05/13/2018
Love it
Perfect fit, perfect pull
05/02/2018
No More Waiting to Vape while cleaning
Super handy spare mouth piece so i dont have to wait while cleaning!
03/03/2018
Made my day
Love it don't know how I got thru the day without it
02/04/2018
Thank you
Thank you for putting this on your website. Otherwise I would have had to purchase a whole new Pax 3. And the part was delivered very quickly too.
03/14/2020
Delivery
I ordered 2 Pax 3 lids and delivery took about 4 weeks
Anonymous

Australia
Price Match*:
Want to buy PAX 3 / PAX 2 - Mouthpiece Raised - 2 Pack (OEM - PAX Labs) for sale online at the cheapest price?
Visit Slick Vapes to find the best discount and deals. We can match the sale price of any authorized dealer so you can purchase with confidence. All price matches will be subject to verification and approval. (Exceptions) Please Note: due to contracts and agreements with certain brands and merchants we may not be able to offer this.
---
Share this Product