1
Free Shipping*

Free Returns

Authentic
Puffco
Puffco Peak Vaporizer
Concentrates
Use Coupon Code: PUFFCO10 for 10% Off!
(Sale Ends Soon!)
Features
Carrying Case Included!
Torchless Heating
Glass Carb Cap
Intelligent Temperature Calibration
Fast Heating & Charging
Optional Accessories
---
One of our best selling electronic dab rigs with a great new low price!!!
Released in 2018, the Puffco Peak Vaporizer is a powerhouse smart electric dab rig for wax and concentrates. The beautifully designed hand-held device allows you to fully unlock the potential of concentrates giving you smooth session. Comes in a nicely formed padded and insulated reusable carrying case making taking this on the go a breeze!
The Puffco Peak features 4 unique heat settings which allows you to select the perfect setting heat for your dabs. The average heat up time is only 20 seconds which means more session less waiting for you. 
Features:
Portable Smart Rig
For Wax Concentrates
4 Different Heat Settings
Quick Heat Up Time (20 Seconds)
What's Inside the Box:
1 x Puffco Peak Device
1 x Carrying Case
1 x Cleaning Swabs
1 x Loading Tool
1 x Micro USB Cable & Supercharger
1 x Carb Cap
1 x Extra Ceramic Bowl
Dimensions: 
7" High x 2.75" Base
What is shipping timeline

Hello J, We are currently shipping out orders placed before 2pm EST the same day (business day excluding weekends)

The lucid lightning model pictures shows it with a matching travel pack for cotton swabs, does it include that?

Hello Andy. Unfortunately not. The Lucid Version doesn't include the travel pack.

Do you have the white puff co peak?

Hello Jacob. We only have Black in stock. Thanks for checking! 
Customer Reviews
11/05/2021
I recommend this product
Awesome bang for the buck.
I have tried, yocan torch, (witch I love) airis and Dr dabber... I smoke all day, and the puffco peak. Gives such a hit, I find myself only loading a few a day. But be careful, you can overflow with excitement and have to purchase a new atomizer. Witch I happily did, with slick vapes, my go to shop.
Mathew H.

United States
10/17/2021
I recommend this product
Best ever!
This puffco is the best investment I've ever made. Not only do my dabs last 4x as longer but the hits are amazing! The puffco arrived in a super nice hardshell case that allowed it to be extremely protected in shipping. All th extras included were a nice plus too. Only downside is you have to clean the unit each time you use it, but the hits I get make the cleaning time totally worth it.. It was shipped within hours of my order being placed and an email sent with my tracking and shipping info. I received my order within days of me placing my order. Highly recommended!
Elissa B.

United States
09/15/2021
I recommend this product
I love it!!!
This is a great investment!!! Works super great!!!
Mark D.

United States
07/16/2021
I recommend this product
Excellent: I recommend this product and would buy again
Excellent: I recommend this product and would buy again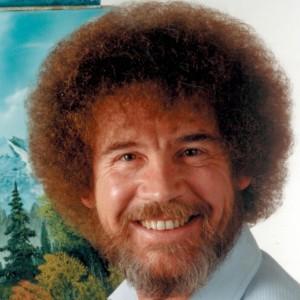 MG
Monica G.

United States
05/21/2021
I recommend this product
Love it!
Sooo easy to use and it heats up so quickly. It has a great battery life and is very light weight. Definitely worth the purchase!
Andrea T.

United States
05/13/2021
I recommend this product
I love it
This is one of the best lil rigs that I've owned. It's super easy to use. I always set it to the highest temperature. I've found that it works best with Diamonds or Shatter. Make sure that you purchase extra ceramic bowls. They're worth having around. I'd also recommend cleaning the bowl after each use. I use dab swabs, which are just dense Q-tips, but I'm sure that regular Q-tips would work fine. I have to charge my Peak every 2-3 days. I smoke pretty often, so if you're someone that takes dabs every once in a while it'll probably stay alive longer. This thing is super convenient to have while traveling. And as long as you take slow, consistent drags, you'll get the perfect hit! 10/10 would recommend :)
LeAnn G.

United States
05/08/2021
I recommend this product
Worth the price
Makes dabbing so easy, and convenient, I love using this rig.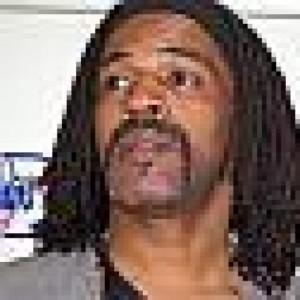 ET
Edgar T.

United States
05/05/2021
I recommend this product
420 deal was unbeatable
Couldn't pass up the deal for 4/20 200 shipped puffco peak. No regrets
Brandon N.

United States
05/01/2021
I recommend this product
Cool little bong ripper
Works great. Used it quite a bit already. As long as you maintain it, it'll last.
Robert L.

United States
Price Match*:
Want to buy Puffco Peak Vaporizer for sale online at the cheapest price?
Visit Slick Vapes to find the best discount and deals. We can match the sale price of any authorized dealer so you can purchase with confidence. All price matches will be subject to verification and approval. (Exceptions) Please Note: due to contracts and agreements with certain brands and merchants we may not be able to offer this.
---
Share this Product