Free Shipping*

Free Returns

Authentic
Yocan

Yocan Armor Vaporizer
Concentrates
10% Off Sale NOW! Use Coupon Code YOCANDEALS
(Sale Ends Soon!)
Features
QDC Technology
Preset Temperature Profiles
Bult-in 380mAh Battery
What's Inside the Box:
1 x Armor Pen
1 x Extra QDC coil
1 x Pick Tool
1 x USB Cable
1 x Instructions Manual
Optional Accessories
---
The Yocan Armor Vaporizer is a portable concentrate pen. It features 380mAh battery and quartz dual coil technology to give you the best flavor. It's an on-the-go vaporizer and very easy to use. It's one of the simplest vaporizer to use with its one button operation. 
Features:
380mAh Battery Capacity
QDC Technology
10-Second Pre-Heat Function
Preset Temperature Profiles
Fast Micro USB Charging
Inclusive Dab Tool
What's Inside the Box:
1 x Armor Pen
1 x Extra QDC coil
1 x Pick Tool
1 x USB Cable
1 x Instructions Manual
Yocan Armor Vaporizer
Powering the Yocan Armor Vaporizer
Fully charge the Yocan Armor Vaporizer to get the best results.
After fully charging the battery, click the power button 5 times rapidly to turn on the battery. The button is located at the middle part of the battery just right above the Yocan branding.
How to Load the Yocan Armor Vaporizer with Wax Atomizers
Prepare your wax concentrates and dab tool to use for loading the Vaporizer.
Open the chamber by removing the mouthpiece from the battery. Carefully twist the mouthpiece counterclockwise to unscrew it from the battery.
Twist the coil caps and unscrew it from the coil.
Use a dab tool to load your concentrates onto the coil
Replace the coil cap.
Replace the mouthpiece by screwing it back to the threaded connection of the battery.
How to Vape the Yocan Armor Vaporizer
After the battery is fully charged and loaded, press and hold the power button to start generating vapor and draw from the mouthpiece.
Place your lips onto the mouthpiece and start inhaling vapor
Repeat this process until all concentrates are completely consumed.
Cleaning and Maintaining your Yocan Armor Vaporizer
The Yocan Armor Vaporizer is easy to clean and maintain. Assembling and disassembling the parts of the vaporizer is also easy. To do this follow the steps below;
Turn off the vaporizer by clicking the power button 5 times repeatedly.
Use a dry towel to remove any residue on from the battery.
Can this be used with the tablets? If not, do you have any ideas as to where i can get the vaporisor gear to use with the dab tablets?.. Thanks!

Hi Rheannen, Yes, the armor should work great with dab tabs as they are good any direct exposed dual quartz exposed coil vape pens. You can see more recommendations on page 5 here: https://www.dabtabs.com/wp-content/uploads/2019/01/HowTo.pdf . They also work perfectly with dab rigs and electronic dab rigs like the peak/switch/boost evo. Hope that helps!

Hi I'm wondering is this Capable of using Carts in it. Thanks Sandy

The armor battery is 510 compatible, so should work with most 510 carts
Customer Reviews
83
reviewers would recommend this product
Write a Review
12/27/2022
I recommend this product
Buy it
It's a great product. I have many dab pens including the puff co plus. And I would recommend the youcan armor instead. Just don't make the same mistake I did and over fill the chamber if you get greedy you will always clog the cap.
06/15/2022
I recommend this product
BEST. Purchase. EVER.
I have a very high tolerance for THC and needed something for my Distillate Carts that hit better than your usual 280 mah battery. This wasn't too overpowering but hit PERFECTLY. I only needed one hit to be good the entire night, And it's helped me save more product so I'm not restocking so often. I am so grateful for the Yocan Armor, it's a lifesaver.
Anonymous

United States
06/08/2022
I recommend this product
nice vape
portable, easy to use, rips
Ishmael H.

United States
03/23/2022
I recommend this product
Great product!
Very sturdy, heats very well, charging is a breeze.
Jeannie B.

United States
02/05/2022
I recommend this product
BEST EVER
Very nice product
Travis S.

United States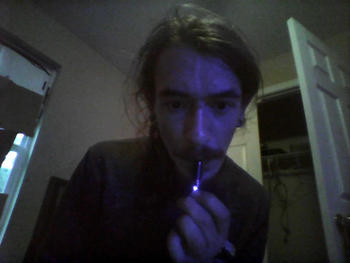 06/21/2021
I recommend this product
stepped it up
ive had the yocan with the dual coil the magneto the slightly bigger battery with the ceramic coil then i had the yocan xl with the quad coil and theyve addressed about every single thing i couldve even have thought of. i will however say that the only reason i bout this product through your site which took longer than what i was told which was very much not freaking cool btw but i was shown a 15% off code when browsing it was yocan 15 i believe but then wasnt given the option to type in the coupon code to apply my discount so i feel like someone owes me fifteen percent of about fortynine dollars
Jonathan R.

United States
05/16/2021
I recommend this product
Great thing!
The botton is hard to find unless u look to see where it's at. If it was textured or something .... Would help but other than that it's good most of the time
Anonymous

United States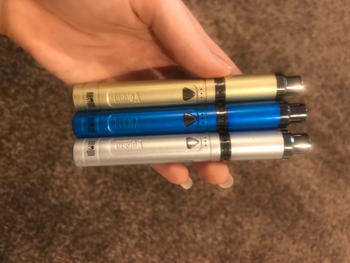 05/15/2021
I recommend this product
Happy Customer
I got three Yocan Armors. They work perfectly, the product design is sleek and the colors are beautiful. I really loved how they all came with a verification sticker and scratch off code to ensure that they were authenticated products.
Kristen D.

United States
04/14/2021
Everardo R.

United States
Price Match*:
Want to buy Yocan Armor Vaporizer for sale online at the cheapest price?
Visit Slick Vapes to find the best discount and deals. We can match the sale price of any authorized dealer so you can purchase with confidence. All price matches will be subject to verification and approval. (Exceptions) Please Note: due to contracts and agreements with certain brands and merchants we may not be able to offer this.
---
Share this Product