1
Free Shipping*

Free Returns

Authentic
Focus V
Carta Vape Rig Classic (OG)
Dry Herb
Concentrates
$20 Off w/Coupon: CARTA10
(Sale Ends Soon!)
Features
OG Version
Carrying Case Included!
Glass Carb Cap
Intelligent Temperature Calibration
Optional Accessories:
---
The Focus V Carta Vape Rig CLASSIC (Previously OG)  is a portable electric dab rig with modern features. The Carta OG is the predecessor of the all new Carta 2. Both dab rigs are packed with features giving an awesome experience. We love this device at SlickVapes HQ. Carta Vape reviews in house with bettter results than the competition; (Puffco Peak & Switch)  at a budget friendly price point!

One reason Carta Vape Rig stands out from the rest of e-rig out there is because its a 2-in-1 device allowing you to switch from dry herb to wax easily. Its reasonable price makes it one of the best selling and popular device in the market. 
Please note: Dry Herb Atomizer is required for dry herb material now available! (sold separately)
If you like to vape dry herbs and wax then there's no more need to buy separate devices. The last rig you will ever need is the Carta Rig. 
The rig is bluetooth ready making it easier to use. This 2-in-1 device is all you need to put your vaping experience into a next level. You may also get a custom glass and cab caps making your rig stylish. 
Extra carta v2 wax atomizers can be found here along with other carta accessories.
Features:
2-in-1 Electric chambers (with optional Dry herb atomizer)
Charges in 30 minutes (Using USB-C Charging Port - Removable Replaceable 18350 Batteries)
Water Bubbler with Borosilicate Glass Mouthpiece
Portable with case - Stands less than 8″ in height
Haptic feedback letting you know when the unit is on/off and at desired temperature
1 Year manufacturers warranty on Base. Everlast Atomizers - 6 Month mfg warranty. Dry Herb Atomizers - 90 Day mfg warranty. 
Recommended Optional Parts:
What's Inside the Box (Original) :
1 x Focus V Carta Vape Rig
1 x Carta Atomizer (for wax included)
1 x Borosilicate glass carb cap
1 x USB-C charging cable
2 x 18350 batteries
1 x Wax chamber
1 x Carrying case
1 x Pack of Alcohol Wipes
1 x Dab Tool
1 x Quartz Bucket
1 x Titanium Bucket
What's Inside the Box (Magna Carta Model):
Upgraded Magna Kits feature all black Carta w/Black Glass, Black Bubble Carb Cap, and a Gun Metal atomizer to complete the Blackout on this custom kit. 
The Holy White Kit features an all white Carta with gold trim, and a frosted white glass top.
1 x Focus V Carta Vape Rig
1 x Carta Wax Atomizer (Bonus)
1 x Dry Herb Atomizer (Bonus)
1 x Rebuild Kit (Bonus)
1 x Borosilicate glass carb cap
1 x USB-C charging cable
2 x 18350 batteries
1 x Wax chamber
1 x Carrying case
1 x Dab Tool
1 x

Pack of Alcohol Wipes

2 x Quartz Bucket
2 x Titanium Bucket
Unit Temperatures:
1=500 F
2=630 F
3=770 F
4=842 F
Note: Apple has removed all vaporizer-related apps from its App Store, including Focus V Carta App. The Focus V Carta web application is available as an alternative using your PC. The Focus V Carta application still remains available on Google Play for Android devices.
Carta OG Discount Codes?
See Our Latest Carta Coupon Codes
WHEN WILL YOU HAVE THE MAGNA CARTA ALL BLACK BACK IN STOCK

Hi Angela, it is highly likely that the Magna Carta will no longer be available as it was a limited edition run. Stay tuned for their Nebula release though :).

How does the Carta Focus V get charged with or without the batteries? How long does the initial charge require?

Hello Nilda. The Carta units use USB-C to charge, so they charge fairly fast. Normally about 1 hour or less. If you have extra carta batteries you can use an external charger like the nitecore i2 so you don't run out of power anymore.

Hey is there a app that I can uae to control the temp? Thanks

Hello Derek. Yes, the app allows you to control 4 temperature presets. To download the app, you may visit this link https://www.focusvproducts.com/pages/carta-ios-app-install-guide

Can the Focus V Carta vape dry herbs?

Yes, however you will need the dry herb atomizer attachment (not included in kit). This is an add on accessory that will be released later this year.

Thanks for your question!
Customer Reviews
10/31/2023
I recommend this product
10/10 would recommend to a friend
I love my carta I use it every day, the heating element is a quality design. Much better then replacing a coil every month or two. Plus replacement parts are reasonably priced! Only thing I would recommend is buying an extra set of batteries!
Brandon H.

United States
09/22/2023
I recommend this product
Great little vape
I am not a dab pro by any stretch, but this little guy is amazing and easy enough to use by a layman like me. Changing the "bucket" and cleaning the device is pretty simple. Everything seems to unscrew from each other so you can soak certain parts if needed. All in all this is a great mini dab rig. Couldn't ask for more for the price. ✌️
Joseph T.

United States
06/30/2023
I recommend this product
Smooth low temp easy draw does the job!
John D.

United States
03/11/2023
I recommend this product
Fast shipping great prices
I will be be doing business again I bought the Carta v Og and it arrived two days later as planned also the customer service was fantastic .
Ryan

United States
11/22/2022
I recommend this product
Well given the fact that I did not get what I originally ordered. I was first told it was out of stock, then I was told it was discontinued and was offered a different rig. Reluctantly I accepted because I was certain after all that it was a scam. I cannot rate or recommend this product. I never received the gift card that was supposed to come with my order and the rig I did get constantly needs to be charged and is also constantly getting clogged. Not happy at all
Sheila W.

United States
04/28/2022
I recommend this product
Worked really well, wonderful product!
Keenan B.

United States
03/31/2022
I recommend this product
Better than expected!
Love my Carta! Biggest reason I purchased it was it doing concentrates and flower. It does both very well. Temperature range can get you nice mellow full flavor draws to thick clouds and intense. It is a great entry into E Rigs at a reasonable price.
Anonymous

United States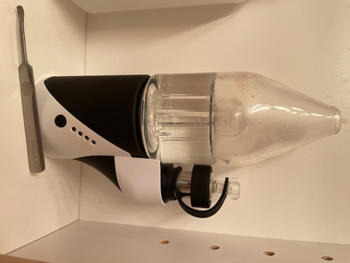 03/14/2022
I recommend this product
Foolproof and better than puff co IMO
Incredible and easy to use
Joseph L.

United States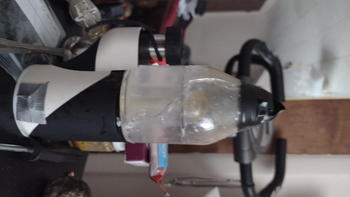 09/29/2021
I recommend this product
Great shipping
Shipping was done in a kindly manner, super happy with everything, I will be back!
Okayalrght

United States
Price Match*:
Want to buy Carta Vape Rig Classic (OG) for sale online at the cheapest price?
Visit Slick Vapes to find the best discount and deals. We can match the sale price of any authorized dealer so you can purchase with confidence. All price matches will be subject to verification and approval. (Exceptions) Please Note: due to contracts and agreements with certain brands and merchants we may not be able to offer this.
---
Share this Product