Free Shipping

Free Returns

Authentic
Firefly
Firefly 2+ Vaporizer
Dry Herb
Concentrates
Bonus Accessories
Free Grinder
$0.00
Free Grinder
---
Just released! The Firefly 2 Plus vaporizer is hands down the best true convection portable vaporizer we offer here at Slick Vapes. We agree that Improvements in the airflow make it much better in performance compared to the original Firefly 2.
The Firefly 2+ Plus is the only vaporizer that heats dynamically across a wide range of temperatures with every inhalation. Experience, taste and feel the difference as you draw, the air temperature is increased up to your set maximum. This delivers every molecule directly into your breath the very moment it vaporizes.
Firefly releases its most advanced portable vaporizer ever—the Firefly 2+. The newest model of one of the most highly acclaimed vaporizers of all time features even more power and performance. Built with the best battery life ever on a Firefly, the 2+ adds an innovative new airflow system that gives more airflow to users. 33% more to be precise. Breathe easy. Known for delivering superb taste, the Firefly 2+ continues that legacy with some of the most efficient heating technology on the market.
MORE EFFECTIVE CONVECTION HEATING CAPABILITIES
Firefly's patented heating technology – Dynamic Convection – moves smoothly up the temperature scale throughout each pull. This allows all the compounds within the plant or concentrate material to vaporize at their correct temperatures within each draw. This full plant experience allows the user to immediately taste and feel the difference.

FIREFLY 2+ COMPANION APP
The award-winning designers of Firefly 2+ crafted the body of the device from the same high-grade alloys used on NASA spaceships. The borosilicate glass bowl and vapor path help deliver pure flavor in addition to making the Firefly 2+ very easy to load and clean. The free smartphone app allows the user to fully customize airflow and temperature from 200 °F–500 °F, the widest range available in any portable vaporizer.* Automatic firmware updates that ensure you'll always be at the cutting edge of vaporization, although temperature can also be adjusted on the device without the app.
FIREFLY 2+ Comparison & Differences
Wonder how they dropped the price? To directly compete with some of the top performing vapes in it's price range, Firefly 2+ lightened the kit with 1 battery instead of 2, 1 concentrate pad instead of 3, and 3 alcohol wipes instead of the entire cleaning kit which consisted of a brush, needles, a picker, and alcohol pads. We think it's a good compromise though.


FEATURES:
3 Second Heat up time
More Air flow (33% more airflow than previous model)
Easy to clean and load
Temperature variation during inhalation with dynamic convection
Save more of your dry herbs! - Does not heat herbs when not in use like conduction vaporizers 
WHAT'S IN THE BOX
1 x Firefly 2+ Vaporizer
1 x Concentrate (Extract Pad)
1 x Charging Dock
1 x USB 2.0 Cable
1 x Rechargeable Battery
3 x Alcohol Wipes
1 x Instruction Manual
Is it worth the upgrade if I currently have an original Firefly 2? What are the real benefits?

Hello Joseph. The firefly 2 plus has huge improvements over the old firefly 2. One advantage it has is the consistency, it heats up faster and has better airflow. There's no more learning curve when using the firefly 2 plus other than loading the bowl properly. There's also a slight increase on battery life with the new version of battery and firmware.
Customer Reviews
12/08/2019
Changes Everything!
This is my first dry herb vape. It was a little discouraging at first but now that I got everything adjusted to my liking and figured out how to use it, I love it. Tastes super and so easy to clean. Glad I got the extra battery. Slick Vapes customer service was excellent and informative. Very happy with this device.
Michele K.
United States
12/01/2019
great
came fast, great staff
Yelena F.
United States
11/10/2019
Much improved over firefly 2
Seems like the 2+ corrected draw problems of firefly 2
Charles A.
United States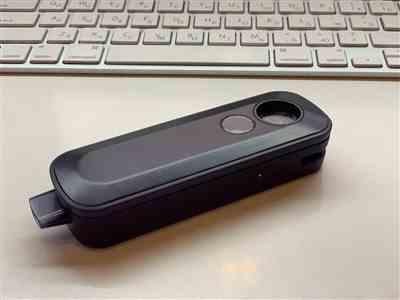 11/08/2019
Awesome vaporizer
Best of the portable vaporizers I've tried. Very fast start times. One cup is enough for 3-4 breaths, provided that the temperature is gradually raised from 210 to 235 degrees Celsius. Tested with friends, one battery charge was enough for 8 people three times. But a spare battery will not hurt anyone. It is also very convenient to clean and maintain. Vax smoking excellent, the only thing I would cover a metal pad with a dome or net when smoking wax.
KK
Kir K.
Ukraine
10/26/2019
Best flower vaporizer hands down
Only con I have with this amazing vaporizer is that the battery needs to be charged.pretty much every use.
John L.
United States
09/15/2019
No more smoke in my lungs!
Pros: I really like the convection feature. It's easy to get to the flower, like a traditional pipe. It's only on when you are taking a draw, which preserves battery life. Very easy to clean. Heats in 3 seconds. The app is pretty useful. Cons: It's advertised as the most flavorful vaporizer on the market. The first hit is where are most of the terpines are released which is true for other vaporizers. I don't find it the "most flavorful". The learning curve is rather steep. It takes awhile to really figure out how to get the most of it. You get roughly the equivalent of a single joint on one battery charge. Can't find an explanation of what the calibration function really is.
Chris C.
United States
07/22/2019
Love the new updates it is the I phone of vapes!
Easy to use and clean
Rocky f.
United States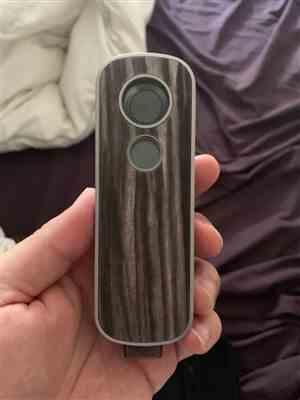 07/14/2019
Amazing!
This is an amazing vaporizer and I'm very happy with my purchase from slickvapes. They shipped it super fast to me, and before you know it I was rockin this bad boy throughout the day and night! There's a bit of a learning curve with it, so don't be discouraged if you don't get the hit you want right away. I recommend very slow pulls. Ask their customer support is off the hook!
Alexander M.
United States
07/10/2019
Yes, you need the FireFly 2!
Finally pulled the trigger on this high-end dry herb vaporizer after months of fiddling around with sub $100 models. Once tuned to my specific desires this device delivered! Be sure to visit the site for the complete operating instuctions and other useful info. Extra battery a must if using in a social situation. Sweet dreams!
Alan Z.
United States
Thanks for the review Alan. Yes! The Firefly 2+ demands a lot of juice from their batteries and will need a recharge every 5-8 "social" sessions. Having an extra battery is
Price Match Guarantee*:
Want to buy Firefly 2+ Vaporizer for sale online at the cheapest price?
Visit Slick Vapes to find the best discount and deals. We can match the sale price of any authorized dealer so you can purchase with confidence.
---
Share this Product