Free Shipping*

Free Returns

Authentic
Pulsar
Pulsar GiGi H2O 510 Battery w/ Water Pipe Adapter
Concentrates
Features
Portable, Lightweight, Stealthy 2.15" (5.4 cm) profile vaporizer
Spring-loaded 510 threading
Fast USB-C charging with 500mAh battery capacity and variable voltage (2.6V, 3.4V and 4.0V)
What's Inside the Box:
1 x Variable Voltage 500 mAh battery
1 x USB-C charger cable
1 x 14/19mm male 2-piece water pipe adapter
---
The GiGi H2O by Pulsar is a 510-threaded 500mAh Battery. This version of GiGi vape battery gives you the ability to directly connect to your glass-on-glass water pipe with the included removable 14/19mm male adapter.
Features:
Stealthy 2.15" (5.4 cm) profile
500mAh battery
Spring-loaded 510 threading
Pre-heat function
Variable Voltage (2.6V, 3.4V and 4.0V)
Fast USB-C charging
14/19mm water pipe adapter (heat-resistant acrylic material)
Works with 0.5ml and 1.0ml cell cartridges (not included)
6 month limited warranty
What's Inside the Box:
Variable Voltage 500 mAh battery
USB-C charger cable
14/19mm male 2-piece water pipe adapter
Note: Water pipe and cartridge not included
Can you use this with a pulsar rok dab rig?

This will not work with the ROK since the bowl requires a screw on atomizer. You'll need a water pipe with 14mm or 19mm fitting.

Can this be used without the water pipe attachment?

Yes, this doubles as a 510 battery vaporizer
Customer Reviews
92
reviewers would recommend this product
Write a Review
10/16/2022
I recommend this product
I've bought 3
I have now bought three of these. It's the best battery for the lowest price period. Super fast shipping.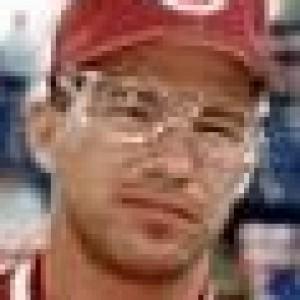 SS
Steven S.

United States
10/09/2022
I recommend this product
Works as advertised!
It's a great little vape, but you gotta understand it's capabilities. This isn't meant to just have the attachment on it all the time and sit in your rig, it'll clog up the hole and you'll have a bad time. You need to keep this thing flowing both ways!
Mel

United States
10/07/2022
I recommend this product
Best vape I've ever used
Doesn't burn hot and is the perfect size
Doug M.

United States
10/04/2022
I recommend this product
Nice piece, function, features all good
hey I'll just run thru cons, unmentioned=good to go i was irked unboxing seeing no way to use it, who has a female 19 bong? grgr oh, russian doll design... points I dribble, but I'm old. there is a good bit of thru flo ooze, but it is contained well. the plastic adapter threads,,,, well, if the unit had CCELL solid aluminum build quality, they would break off, as it is, still petitely threading away. the led is pretty, and large, but hard to see while in use, so fail. hard fail. because the AWESOME auto-start feature, needs visual feedback. light pipe to the horizontal surface. the rubber port seal lanyard can interefer with the plastic adapter seating fully makes a nice table vape usb c ftw
mike h.

United States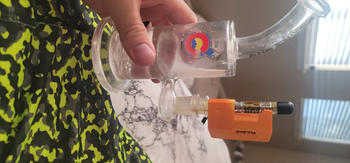 08/18/2022
I recommend this product
Best purchase ever
Love this thing - the adapter fits both 14mm and 18mm female pipes. This is a life changer and I highly recommend it to anyone looking to enhance their vaping experience.
Kyle L.

United States
06/27/2022
I recommend this product
Great!
Great I love it have the purple/pink and the orange/yellow love then both
Joslyn S.

United States
06/13/2022
I recommend this product
Loved it had to get another
Loved this product with the WPA. Since I have a cloud buddy with dual 18mm joints I figured why not buy a second one and rip them both at the same time? Sweet Jesus that's intense. Slick Vapes got my order to me in 15 hours because they're in CA too. CA is as big as the entire east coast and Slickvapes gets me orders before I remember placing them.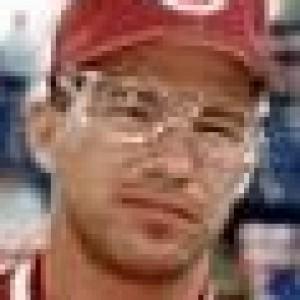 S
Steve

United States
06/02/2022
I recommend this product
Pulsar GiGi H20 w WPA
This is a tier 1 draw activated 510 threaded battery compatible to a CCell palm or Pckt1 etc. it's super creeper in size and has legit variable voltage settings that are low enough to conserve your cart while high enough to get huge rips using the WPA. It's super simple to use and finally I don't have to use a dab cap with the cartridge upside down for a quick massive battery pulsing hit through glass. Slickvapes also got my order to me in like 30 hours. I don't know if they're on the west coast or what but literally the thing was on my door before I even checked my email to get the order confirmation. They also had the lowest price on this product and shipping was either free or less than 3 bucks. I will use this site again as I order vape supplies regularly and these guys clearly "get it" and handle their business very well. Thank you for that SlickVapes. That's uncommon in this industry.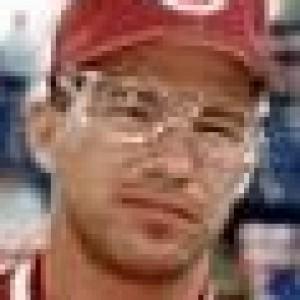 S
Steve

United States
04/03/2022
I recommend this product
excellent
great versatility with pipe adaptor.
keith s.

United States
Price Match*:
Want to buy Pulsar GiGi H2O 510 Battery w/ Water Pipe Adapter for sale online at the cheapest price?
Visit Slick Vapes to find the best discount and deals. We can match the sale price of any authorized dealer so you can purchase with confidence. All price matches will be subject to verification and approval. (Exceptions) Please Note: due to contracts and agreements with certain brands and merchants we may not be able to offer this.
---
Share this Product