Free Shipping*

Free Returns

Authentic
Samsung
Samsung 3.7V 2500MAH 18650 Li - ion Battery (INR18650 - 25R)
---
New version of the 3.7V 2500MAH 18650 Li - ion battery, it has a green packaging.
This Item does not ship internationally.
Specs (Samsung 25R):
Battery Battery Type: Lithium-ion Battery :18650 
Head Type: Flat Top 
Rechargeable: Yes 
Protected: No 
Voltage(V): 3.7V 
Capacity: 2500mAh 
Suitable for: Vape Mods, Portable Vaporizers, Electronic Cigarette, MP4, Microphone, MP5, PDA, CD Players, Digital Camera, Car toys, Protable Games, Flashlight, MP3
Dimension and Weight
Product weight: 0.044 kg 
Package weight: 0.07 kg 
Product size (L x W x H): 6.5 x 1.8 x 1.8 cm / 2.55 x 0.71 x 0.71 inches 
Package size (L x W x H): 8 x 3 x 3 cm / 3.14 x 1.18 x 1.18 inches
Does this batterie come in pairs or no?

No, each battery purchased comes as a single unit (1 pack).
Thanks for your question!

We also have the pack of two. :)

Will this battery work in a DaVinci IQ?

Hello Jeannie. Yes it will.
Customer Reviews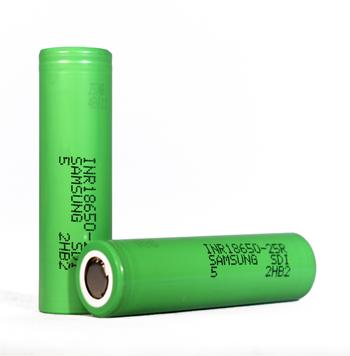 08/26/2018
Title of Review (eg. "Saved my marriage" OR "Best I've Tried!")
Write a Review (eg. "So good it hurts", "I love this so much I bought 2")
08/18/2018
Best I've tried
More authentic taste, will buy again, and recommend to others.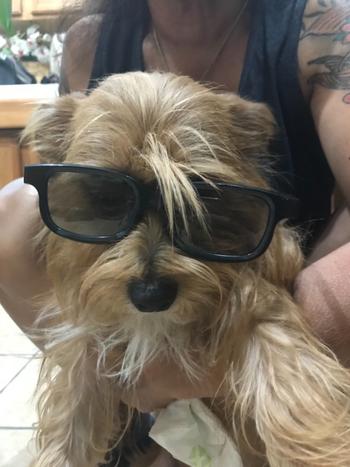 06/18/2018
Battery charger Awesome
The charger is a must for all your vape needs. It's the best I've ever ordered.
06/01/2018
Great product and great customer service
I'm very happy with my purchase and I'm very very pleased with the customer service!!
05/03/2018
Perfect battery!
When I got them new n put them in my vape it showed low battery but I plugged my vape in the charger n it's stayed almost full for a week now! They hold a charge amazing for sure!
04/27/2018
first time user
Charges fast and keeps a long charge
06/23/2017
Great product!
I only use Samsung 18650s in my 220w mod box. They take 6-8 hrs to charge but last 10-12. Great battery
04/01/2018
Good product
Works as it should, came in good condition.
03/13/2018
g-priv 2
Love it, i'm always using it. the only thing is that it heats up really fast. but other than that it's perfect.
Price Match*:
Want to buy Samsung 3.7V 2500MAH 18650 Li - ion Battery (INR18650 - 25R) for sale online at the cheapest price?
Visit Slick Vapes to find the best discount and deals. We can match the sale price of any authorized dealer so you can purchase with confidence. All price matches will be subject to verification and approval. (Exceptions) Please Note: due to contracts and agreements with certain brands and merchants we may not be able to offer this.
---
Share this Product